Particle Physics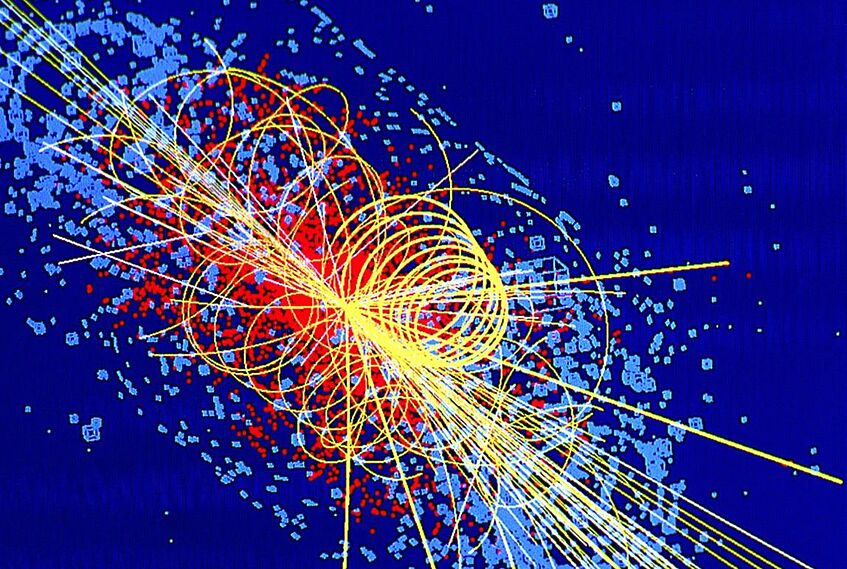 Particle Physics
Particle physics deals with questions such as what matter is made of and what determines its properties and its interactions. The answers give information on how the universe began and how it might evolve in the future.
Particle physics addresses these fundamental questions at the smallest length scales, either in particle production in high energy collisions or other reactions such as particle decays. The present knowledge on the known elementary particles is summarized in the so-called Standard Model.
Research Interests
Effective Field Theories: Soft Collinear Effective Theory (SCET) for the treatment of high energy jets, Chiral Perturbation Theory (CHPT) describing the low-energy limit of Quantum Chromodynamics (QCD).
Quark Flavour Physics: Physics of B mesons and Kaons.
Neutrino Physics: Fieldtheoretical models for neutrino masses and lepton mixing and phenomenological consequences.
New Physics: Extensions of the Standard Model.
Supersymmetry: Search for SUSY particles and their effects in flavour physics and CP violation.
Dynamical systems: Active motion.